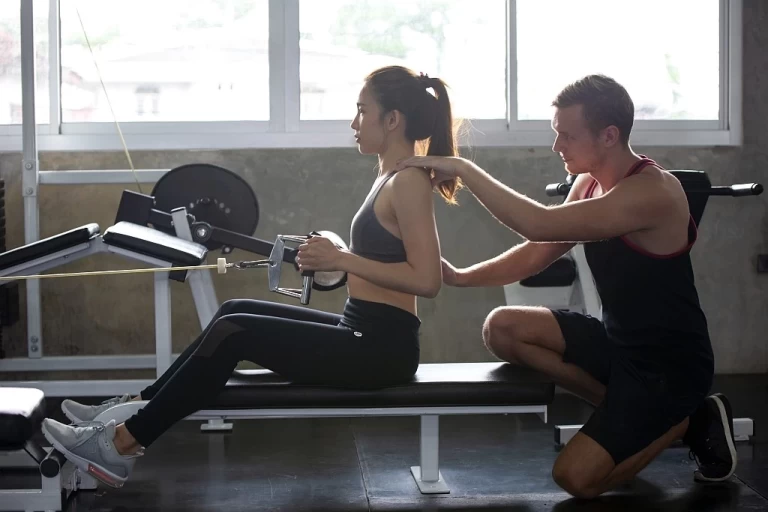 Many people become increasingly aware of the importance of being active and fit. And this is a very good thing. Exercising or practicing sports is the best way of keeping your body in a good condition and able to allow you to enjoy life into your old age. However, many enthusiasts will give up after the first muscle cramps and sports injuries. For this reason, the doctors at our clinic recommend chiropractic to achieve fitness goals.

How Does a Chiropractor Help When You Start Exercising?
Changing from a nearly sedentary life to an active one is a real shock for your body. Your muscles, joints, and ligaments are unprepared for the effort you start making. In some cases, our chiropractors noticed that patients who got injured at the gym or while jogging had very weak muscles and misaligned joints.

These patients should have started their new, healthy lifestyle, with a few chiropractic appointments to adjust their joints and strengthen their muscles. Also, chiropractic to achieve fitness goals is on the cards for many professional athletes. Their technical staff includes a chiropractor, right next to their coach and physical therapist.

Reasons to Choose Chiropractic to Achieve Fitness Goals
So, you are ready to start exercising. You bought your jogging gear and you have your gym subscription. Next, you should find an experienced chiropractor at our clinic to help you meet your goals without the risk of accidents and injuries.

Chiropractic and fitness go hand in hand. A chiropractor is able to:

1. Reduce Post-Workout Pain and Muscle Stiffness
The first gym appointment ends in tears for many people. They are not prepared for muscle pain and stiffness. They do not know why it happens. This is a normal reaction, the body's response to stress and fatigue. A chiropractor knows how to ease these pains and encourage the muscles to recover from the intense effort. This is extremely important because, as we mentioned above, many people give up exercising after the first muscle cramps. Thus, you can rely on chiropractic to achieve fitness goals and maintain your motivation to lead an active, healthy life.

2. Improve Your Muscle Function for the Long Term
Strong and resilient muscles do not grow overnight. And, indeed, many people never manage to achieve the stamina and the toned look they want. They exercise harder, but with unsatisfactory results. The reason for this is that their muscles do not work to full capacity during their fitness sessions. This can be the cause of

• Poor gait or posture while exercising

• Reduced nervous system function due to spine misalignments

• Incompletely healed injuries.

Choosing chiropractic to achieve fitness goals will actually solve many other issues that prevent you from being completely healthy and fit.

3. Reduce the Risk of Sports Injuries
Many accidents happen in sports because amateur athletes have poor posture, weak muscles, or misaligned joints. A chiropractor can resolve all these and do even more. Our doctors can give you helpful tips about:

• Warming up properly before you start exercising or playing sports
• Breaking a fall in a way that causes minimum damage to your joints and muscles

• Evaluating the risk of injury before you start exercising (you feel tired, unable to focus properly, etc.).
A chiropractor is more than just a specialist who realigns joints. Our specialists care for the entire person – for their health and well-being as a whole, not just their joints and muscles.

4. Improve Your Range of Motions
Here is one surprising thing many patients discover after coming to our clinic: your arms, legs, back, and neck have a wider range of motions than you are used to. Over the years, wear and tear as well as poor posture will lead to muscle stiffness and a reduced range of motion.
Thus, you should rely on chiropractic to achieve fitness goals. Without a proper range of motion, you will not exercise effectively and will become disappointed by the lack of results.
At our clinic, we are ready to help both amateur and professional athletes reach their fitness goals. Give us a call to schedule an initial appointment with one of our experienced chiropractors!